About Us

With Whitecap Guide Service you get a combination of float and wade fishing, for Smallmouth Bass along the splendid Penobscot River. Floating down the beautiful, picturesque Penobscot River you are able to flyfish or spinfish all you like.

The average day trip runs from 7:00 am to 5:00 pm and covers up to 8 miles of river. In this amount of time an average of 30 to 35 fish are caught and released. Lunch is also provided along the riverside with softdrinks and water. Fishing gear may be supplied.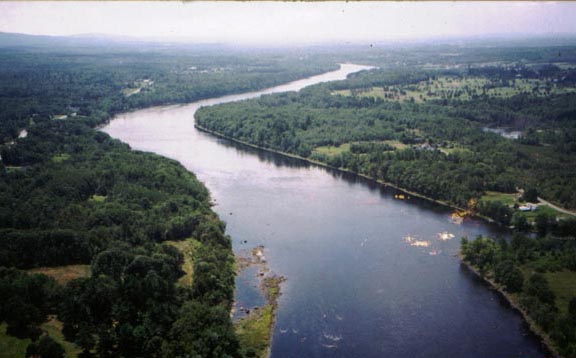 (Above is an aerial picture of the Penobscot River)

The fishing is personal, as there are two fishermen per boat along with one experienced Professional Maine Guide. An average Smallmouth Bass is 13 inches in size. The larger fish, range around 20 to 21 inches. They are a little harder to come by, but it has been done.

Bangor International Airport is nearby, along with plenty of hotels. Bar Harbor and Acadia National Park are within a 45 min. drive and are well known for sightseeing and shopping.

All of this is offered for a price of $300 per day for two people and $225 per day for one person.